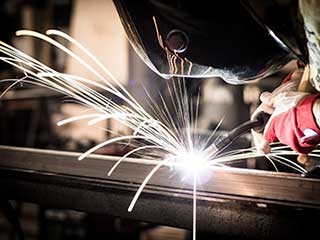 Maintenance Taken Care Of Quickly
Getting maintenance performed on your gate every now and then is the best possible way to ensure it continues to function well for as long as possible and prevent any potential troubles before they start! Our experts can perform safety tests to confirm that your gate isn't at risk of harming anyone around it so you won't have to worry. Should the sensors be acting up, we can take care of aligning them back in place or perform repairs or replacements if necessary. Don't worry if you have no idea what's wrong with your gate either! We'll happily do some troubleshooting to determine what's going on and how to fix it in no time.
Opener Services Are No Problem
The opener of your gate is vital to it working correctly, and a lot of problems can arise if it's malfunctioning in some way. That's where we come in! We'll take a look to determine what the issue is exactly and get right to work on repairs. This includes any problems with the photo-eye sensor, or replacing sensors as needed as well. Trying to take care of it yourself is ill-advised, as it may only worsen the trouble and create more strain on the system, wearing it down the more it's used. It's best to allow a technician to tend to it!
We Work Commercially Too
If the gates at your place of work are acting up and making things difficult, we can handle it for you! We can quickly replace various parts of the system that have become worn down from frequent use over time, no matter which type of gate you have. This includes repairs for automatic gates! Should the track the doors slide along become twisted or bent in some way, we'll get it repaired quickly so your employees won't be held up for too long. Our team can also repair intercoms that aren't working properly!
Contact Us Now
Avoid dealing with a faulty gate any longer, call Garage Door Repair Carlsbad today!
Want more? Let us take care of: