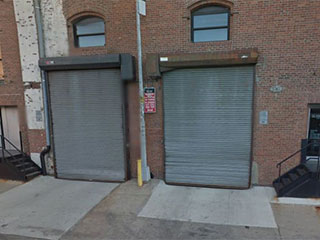 Each garage door type will suit the needs of different people. The roll up garage door would be are a great solution for many homes where the backroom space availability is very limited. Models of this type can even be installed in simple storage rooms, as the way they work makes them require relatively very little space. This type of door is made up of several slats that are connected together to create a single panel-like sheet. As their name suggests, they basically roll up like a carpet during the opening process, right above the opening to the garage. The best thing about doors of this type is that they have fewer components than normal overhead door systems. There is still a considerable amount of versatility that you can get from such a system, though.
The Main Advantages
Overhead garage doors have certain requirements in regard to the space available in your property. They need enough ceiling space so that the horizontal garage door tracks will be installed in order for the door to open. Swing out and up and over models will need space outside of the garage equal to the width of their panels. A roll up door does not have any requirements apart from enough headroom to house it when it opens. Another benefit of roll up doors is customizability, as they can also come in smaller dimensions that can fit in smaller places.
The Base Materials
A roll up garage door is usually made of steel, which is durable and strong. They can withstand harsh weather and last longer if they are maintained properly, same as any other complex machinery. They can also be made of aluminum and wood, however, just like their overhead counterparts. Attention must be given to the condition of their springs, as well as to the condition of their guides and stop clips that must be well tightened. Of course, good inspection of the system's different parts and frequent adjustment and lubrication are required for all types of garage door mechanisms. The advantage A roll up door has the advantage of being able to open half way without putting additional strain on the system, due to the way it is built.
The Dangers Still Exist
Although roll up garage doors tend to weigh less than their counterparts, they can still be relatively heavy. What's more, even though they do consist of fewer parts, they are still under a considerable amount of tension, and must still be treated with caution. If you need some help with your system, give our team at Garage Door Repair Carlsbad a call.