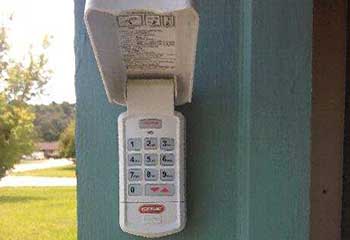 Opener Remote Control Failed
Customer Issue: Remote control not working.
Our Solution: Our team checked the remote's calibration, as well as its batteries and the opener's receiver. We finally discovered that some of its internal wiring of the remote was damaged, so we replaced it with a Chamberlain KLIK1U Clicker universal remote and calibrated it with the customer's opener.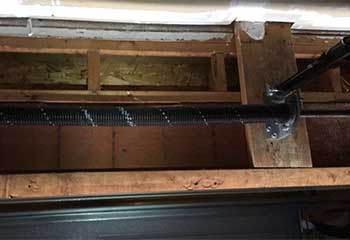 Spring Replacement
Customer Issue: Broken torsion spring.
Our Solution: Following safety procedures, we removed the leftover parts of the damaged spring and then installed the new galvanized one in its place. The lift cables were looking frayed too, so we replaced them as well to make sure the door was safe to use once again.
Opener Installation
Customer Issue: Needed to have an opener installed.
Our Solution: As the customer already had the new opener (a Craftsman 57918 DieHard® belt-drive unit), our team only had to install it. We attached the drive-system to the door and made sure the main unit was properly secured into the ceiling before explaining to the customer how the model's different features worked.
Mitchell Beasley
- Carlsbad